It is always interesting to look back at where we have been, to know where we are headed!
Santa Barbara, Montecito, Carpinteria, Summerland, Goleta, Hope Ranch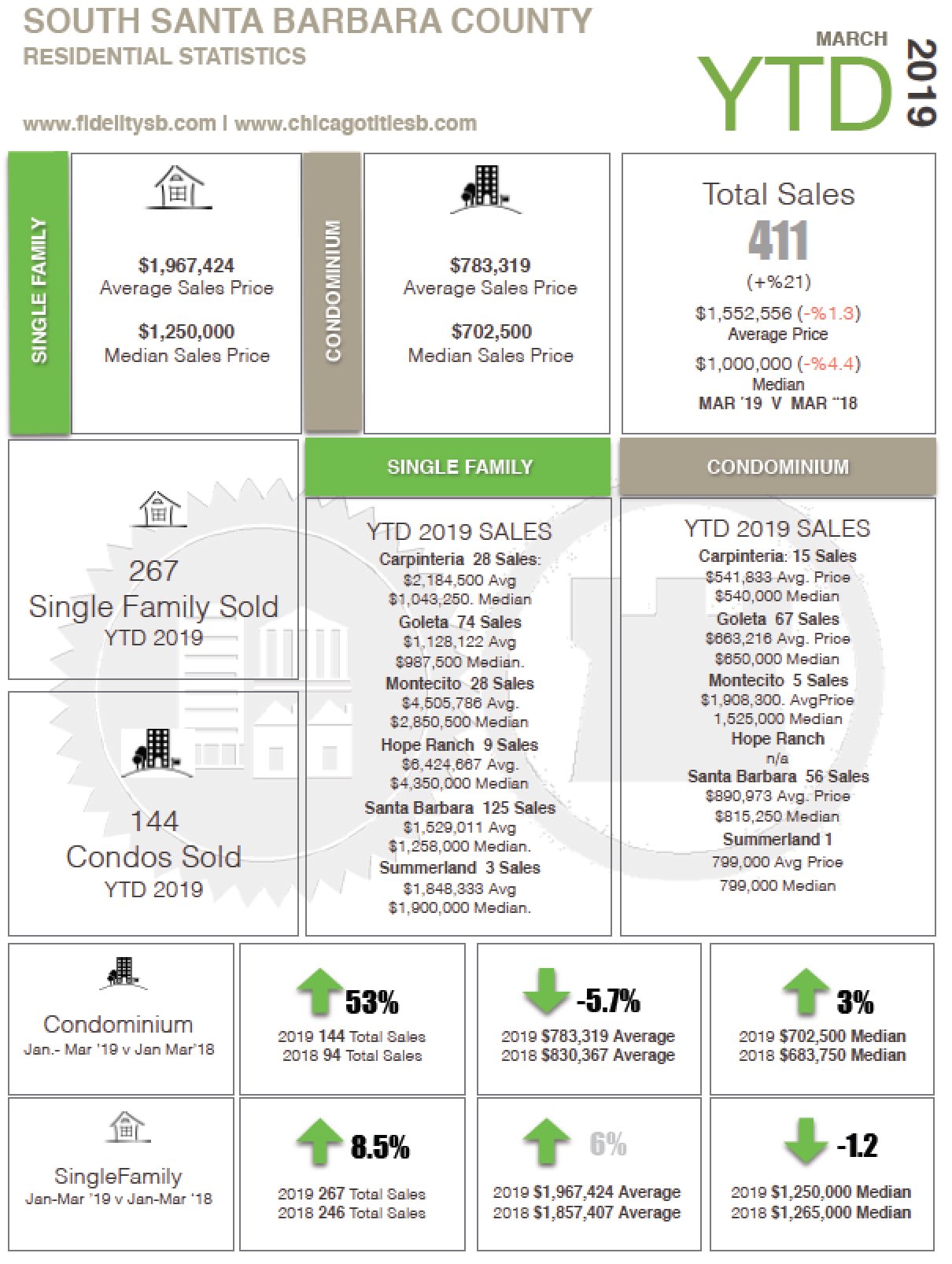 The 1st quarter of 2019 shows an 8.5% INCREASE in total sales of single family homes as compared to 1st quarter 2018. Condominium 1st quarter 2019 sales were up a whopping 53% over 2018! In March alone, combined sales for single family homes and condominiums were up 21% as compared to March of last year. That's amazing!
A year later, we are so happy to see Montecito rebuilding and getting back on it's feet following the winter storm events of 2018. Overall, Montecito's stats are relatively the same as last year with a minor increase in sales and average price, and a slight decrease in the median pricing. Understandably, the Montecito market is still volatile but not without a great deal of renewed optimism as the rebuilding process continues. If you have any questions, give me a
call
.
(Compiled by CORT Data Services, and provided by Fidelity National Title/Chicago Title)
Montecito Statistics – 1st Quarter, 2019